With the best Enginsight partners
Here you are guaranteed to find the right security experts to ensure the security of your IT landscapes. From Managed Security Services to Incidence Response or Security Consulting – our partners are ready to assist you with all your requirements.
Enginsight partner overview from bronze status
Are you looking for a suitable Enginsight partner in your area and can't find one here?
Write to us or call us (Tel. 03641 2718739), we will establish the appropriate contact from our network of experts.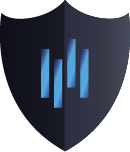 Enginsight platin partner
ACM Consultants are your perfect partner for the implementation of an Information Security Management System or ISO 27001 certification. Together with Enginsight, a wide range of processes and controls can be automated here, resulting in a fast and efficient certification process.
Am Holzbach 10, 48231 Warendorf

ASOFTNET your IT system house for IT security. We design the IT infrastructure in medium-sized companies to be secure and performant.
Kalkreiße 16, 99085 Erfurt

DSS-connect GmbH is the youngest sister of CSS Franz Schneider GmbH – a successful IT system house with over 30 years of market presence. As a service company fully focused on data protection and IT security, DSS can actively support you with Enginsight on these topics. Personal support with direct contacts included.
Salinenstraße 23/1 in 74177 Bad Friedrichshall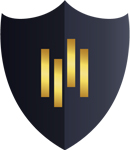 Concat AG is an established IT system house operating throughout Germany. Here you will find modern and customized IT solutions. Together with Enginsight, Concat AG offers you a complete managed service in the area of IT security. Rely on years of experience with over 300 employees at 14 different locations.
Berliner Ring 127–129 in 64625 Bensheim

Futuredat as our house and yard service provider directly in front of the front door from Gera, offers you a comprehensive IT service in all areas. Whether you come from the private sector or the public sector. Futuredat has many years of experience and corresponding references in all areas.
Otto-Dix-Str. 9 in 07548 Gera

HOCH-REIN GmbH brings innovative companies to success. They are able to do this by bringing in financial investors and strategic partners like Enginsight. Here you will find a contact person with the best knowledge in the areas of future & innovation, technology & energy and networking & synergies.
Steigweg 24 in 97318 Kitzingen
As a full-service IT provider, Luithle + Luithle convinces with goal-oriented consulting and the appropriate solutions, such as the managed security offer or hosting. By working together as partners and focusing on the technical expertise of our own employees, we address individual customer needs and provide customers with holistic support.
Zachersweg 14 | 74376 Gemmrigheim

performio GmbH from Brühl (Baden-Württemberg) sees itself as a 360° digitization service provider for medium-sized businesses, i.e. for companies with around 15 to 500 workplaces. As a system house, performio offers hardware, software and digital processes.
An den Werften 11 in 68782 Brühl

Süddeutsche Datenschutzgesellschaft
Süddeutsche Datenschutzgesellschaft is a team of IT-experienced lawyers and certified data protection officers based in Regensburg. Since 2014, the company has combined legal and technical expertise to help companies comply effortlessly with data protection laws.
Von-Brettreich-Straße 4 in 93049 Regensburg
Enginsight technology partner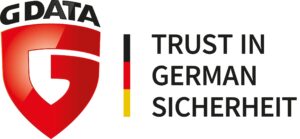 G Data CyberDefense AG is a leading global provider of IT security solutions from Germany. Headquartered in Bochum, Germany, G Data is among the leading manufacturers of security solutions in Germany and offers advanced technologies to defend against cybercrime.
Königsallee 178, 44799 Bochum

Rhebo offers simple and effective cybersecurity and attack detection "Made in Germany" for Operational Technology (OT), Industrial IoT (IIoT) and Advanced Metering Infrastructure (AMI) for the energy sector, critical infrastructure and manufacturing companies.
Spinnereistr. 7, 04179 Leipzig

INLYSE offers an advanced IT security platform that, thanks to artificial intelligence, is able to detect over 99.9% of unknown viruses within seconds. It is the first solution to use self-learning neural networks and intelligent image recognition mechanisms to detect zero-day attacks, novel malware and ATP attacks without regular updates.
Haid-und-Neu-Straße 18, 76131 Karlsruhe
Purchase via ITC distribution
Distributions and network partners

TAROX is a leading IT provider of holistic solutions and comprehensive product families in German-speaking countries. The company is both a manufacturer and service provider for hardware and software solutions. TAROX supplies its partners in the system house and specialist retail sectors nationwide.
Stellenbachstraße 49-51, 44536 Lünen

comTeam is a technology network for around 800 independent IT companies, such as hardware, software and consulting specialists. comTeam develops IT and telecommunications solutions for business customers and accompanies them through the entire process of creation and implementation.
Mündelheimer Weg 40, 40472 Düsseldorf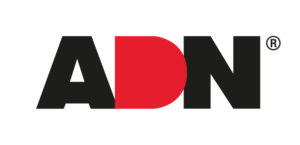 ADN – Advanced Digital Network Distribution GmbH distributes consulting-intensive products and multi-vendor end-to-end solutions from the areas of Cloud & Virtualization, Networking & Security, Storage Solutions and Unified Communications to IT resellers.
Josef-Haumann-Str. 10, 44866 Bochum