IT-Security
for public institutions & administrations
Acting instead of waiting!
With Enginsight you secure public institutions and administrations efficiently and easily against cyber attacks
and constantly optimize the security state of your IT, almost resource-free and guaranteed not process-heavy.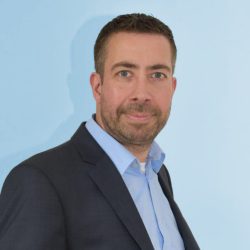 "By means of asset recording and the partially automated pentests, we receive everything we need in a readable format to assess system risks and initiate targeted measures. In addition to security events, software agents can also be used to monitor availability and performance. The monitoring of self-operated web applications and automated checks according to BSI round off this solution wonderfully for us."
Oliver Hermann, Head of IuK Department of the City of Ettlingen
Information and cyber security
for the good of society
The threat situation in the area of IT security is increasing worldwide and is also increasingly affecting public institutions and administrations. Fast and effective protection of IT systems is urgently needed. However, administrations often face additional hurdles that make it difficult to ensure IT security adequately.
PROCESSES. Personnel. Budget.
The uncertainty is great. Staffing levels are tight. The rules for awarding contracts are strict. The question of when specific requirements for IT security measures will be defined and security budgets allocated remains open. The Digital Pact is not taking effect; it remains to be seen whether this will change with Digital Pact 2.0.
As a security officer, you can't wait for your facility to be attacked. Hackers don't hesitate; they strike whenever and wherever they find vulnerabilities. Therefore: Act before something happens.
THE SIMPLEST AND MOST EFFICIENT SOLUTION
Automation and know-how combined
The combination of an advanced, technical security solution and the know-how of experts who know what to do (even if something happens), you will succeed in the all-embracing protection of your IT systems and data.
IT SECURITY FOR SCHOOLS AT ZERO COST
Unfortunately, targeted cyber attacks are increasingly hitting schools. Unfortunately, due to a lack of budgets and specialists, they often have poorer conditions to adequately protect themselves. This is now a thing of the past!
We provide free Enginsight licenses for schools running on an on-premises instance of the connected main administration (city/municipality/county), provided that the administration's infrastructure is secured with Enginsight.
For all information and general conditions, please refer to the offer flyer. And if you have any questions, we will be happy to help you personally.
A lot of security. Little effort.
All-in-one Security
One platform, many possibilities
Enginsight is incomparable – in terms of integrated features, in terms of usability, in terms of integration possibilities …. Discover and be amazed: the following is an excerpt of the versatile possibilities that help you to secure yourself in the best possible way.
Would you like to be in the press? No? Well then ...
Faster. Safe. Resource-efficient.
Come to the safe side and let us together make your administration or public institution a bit safer.