The effective
for your entire IT infrastructure.
Never before has it been so easy to monitor entire IT infrastructures and protect them against cyber attacks. Enginsight is based on the newest technologies and offers a maximum of automation. Convince yourself of the very impressive performance and the comprehensive feature set.

All-in-One
Server, clients, applications, IoT or network components. Enginsight automatically captures all assets in your IT environment.

Automation
Let Enginsight take care of maintenance and cronjobs. In the event of an error, Enginsight supports you with automated actions.

Enginsight NexT™
Use artificial intelligence based on a neural network for autonomous monitoring of server and custom metrics.

Asset-Management
See the interactions between applications, servers, and network devices in real time in an interactive map of your IT infrastructure.

Security Audit
24/7 security audit by our software. Save yourself expensive manual security audits and rely on modern IT technologies.

User-defined data sources
Include data from third-party systems. No matter whether it is KPI from your databases or sensor data from your machines.
People who love Enginsight.
Awesome platform. I've been in the security business for years, but I've never seen anything like it.







Groundbreaking IT Security | IT Monitoring | IT Management
Are you ready for Enginsight? Try it now, for free.
Highest security through intelligent analyses
Security begins at the beginning! With Enginsight, you can protect your system before the firewall or network monitoring alerts you.
Web Threat Intelligence
See all externally accessible vulnerabilities from a hacker's point of view.
Host Threat Intelligence
Analyze internal vulnerabilities at system level.
Netflow Threat Intelligence
Detect and prevent suspicious network activity and attacks in real time.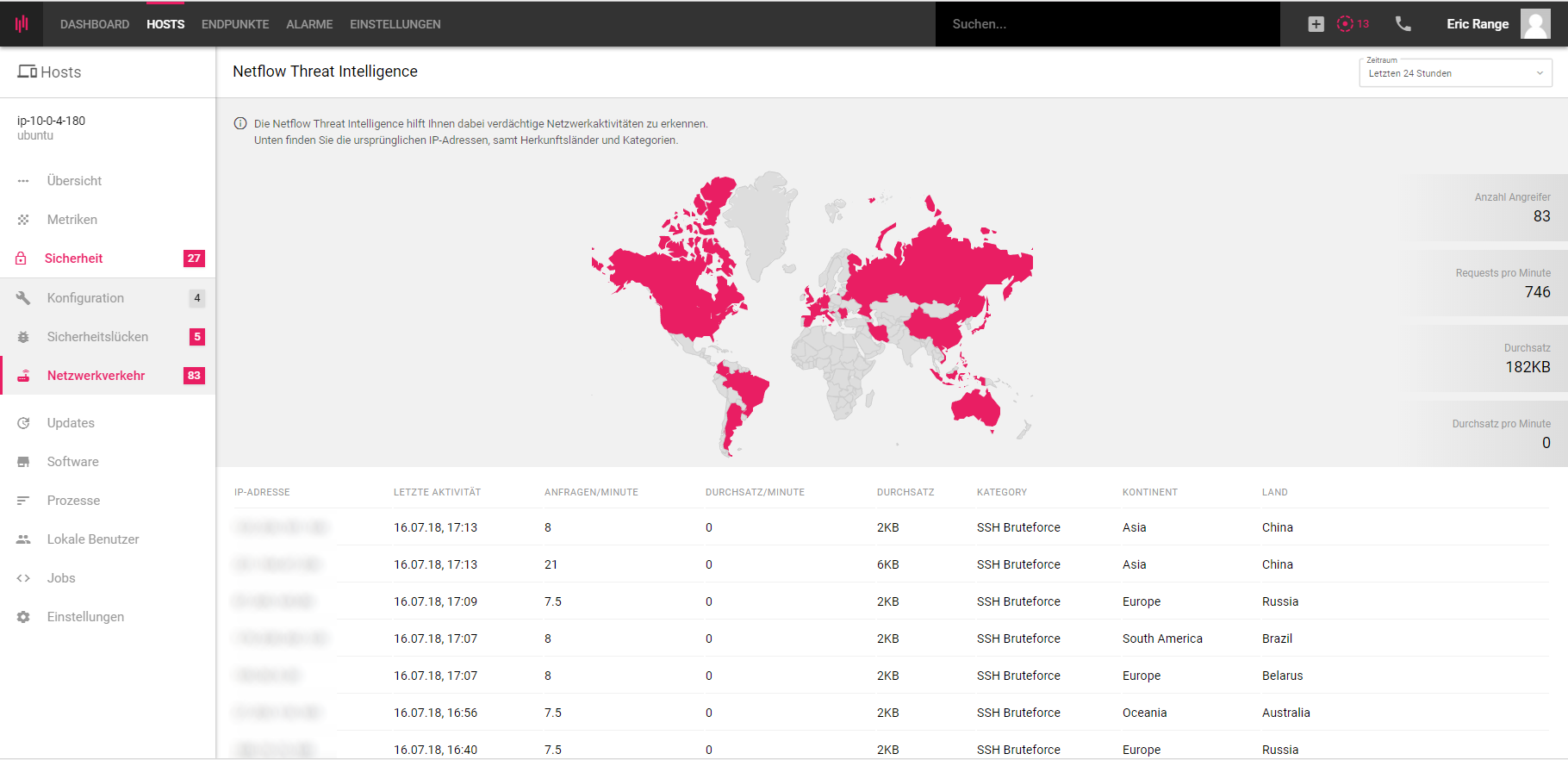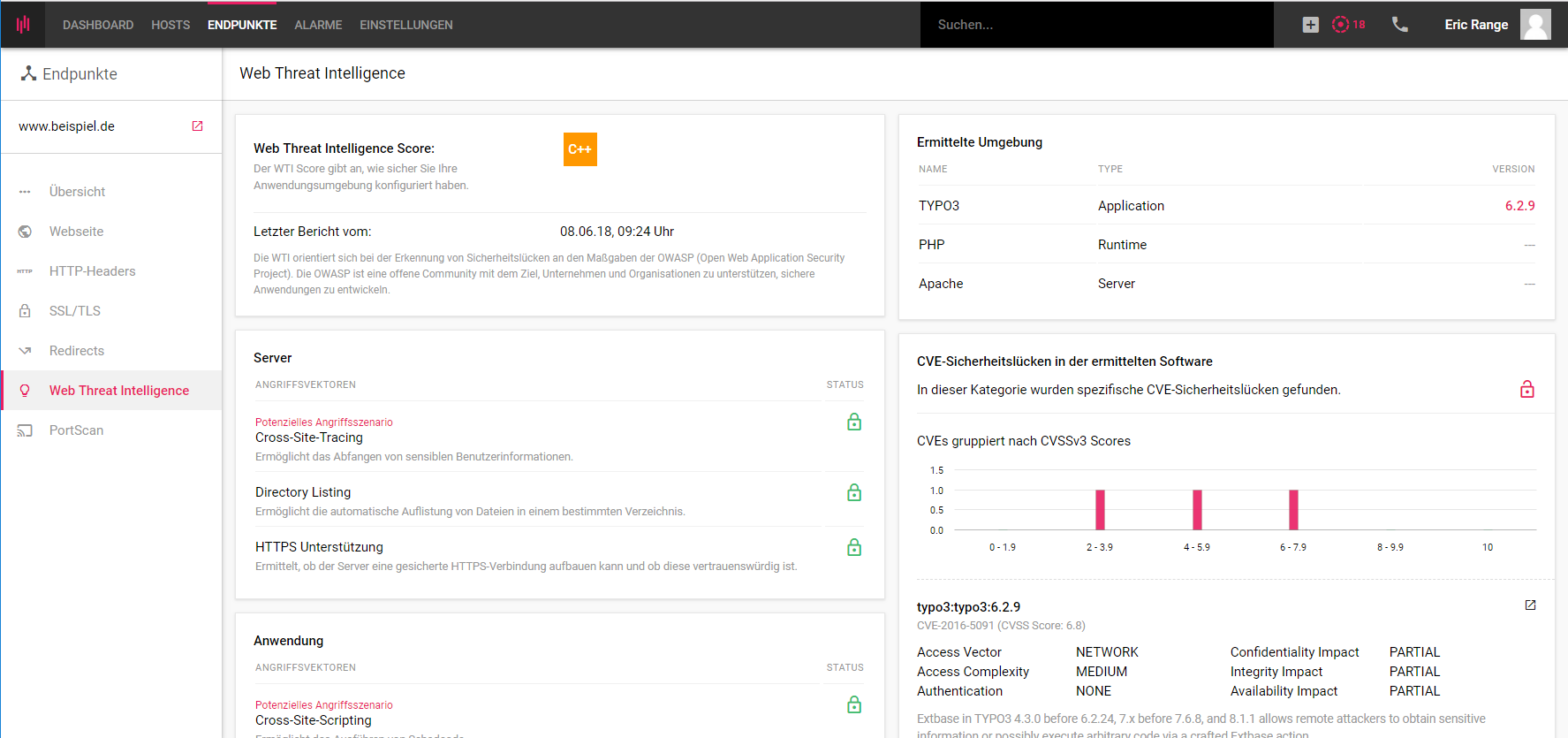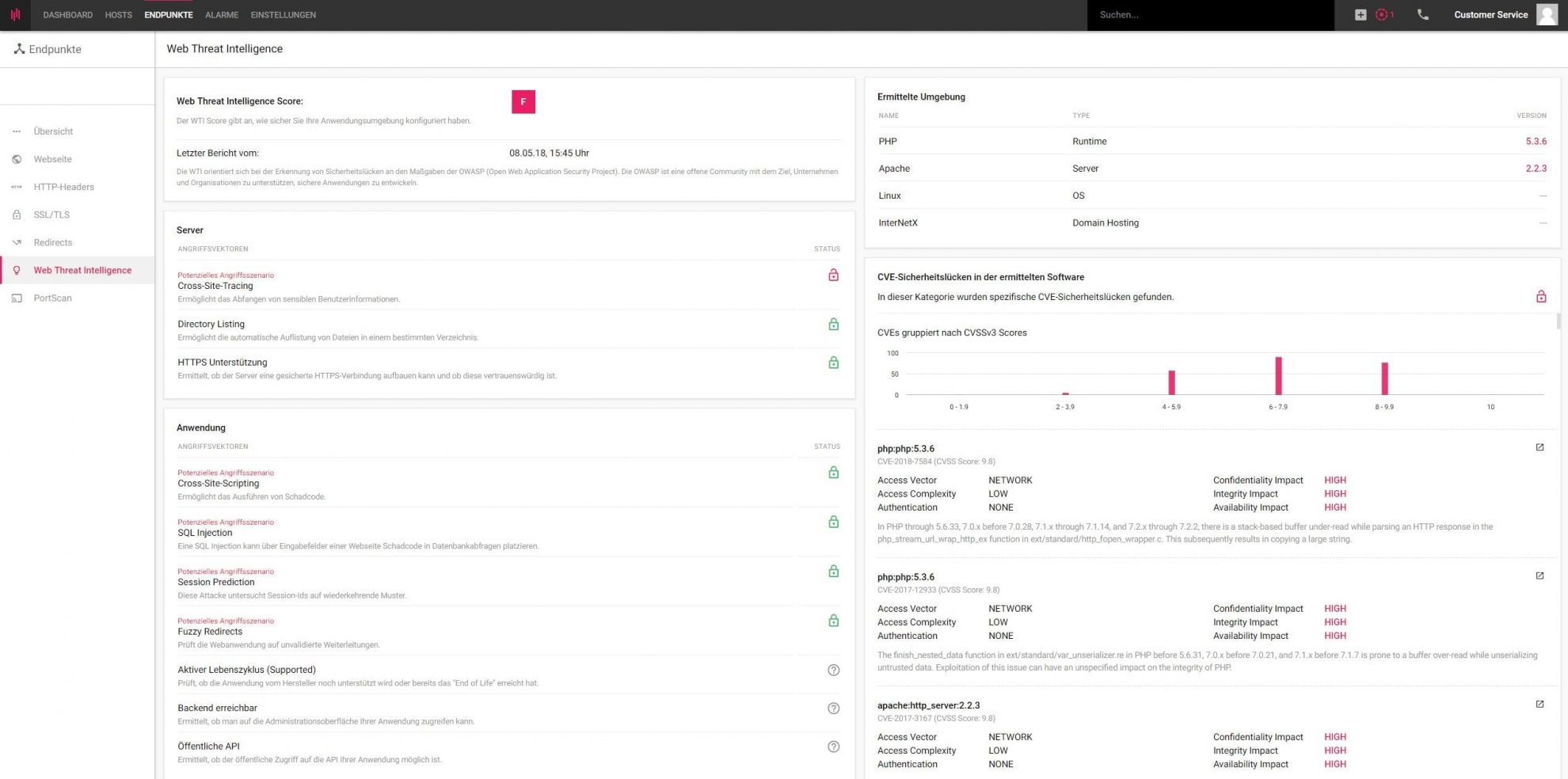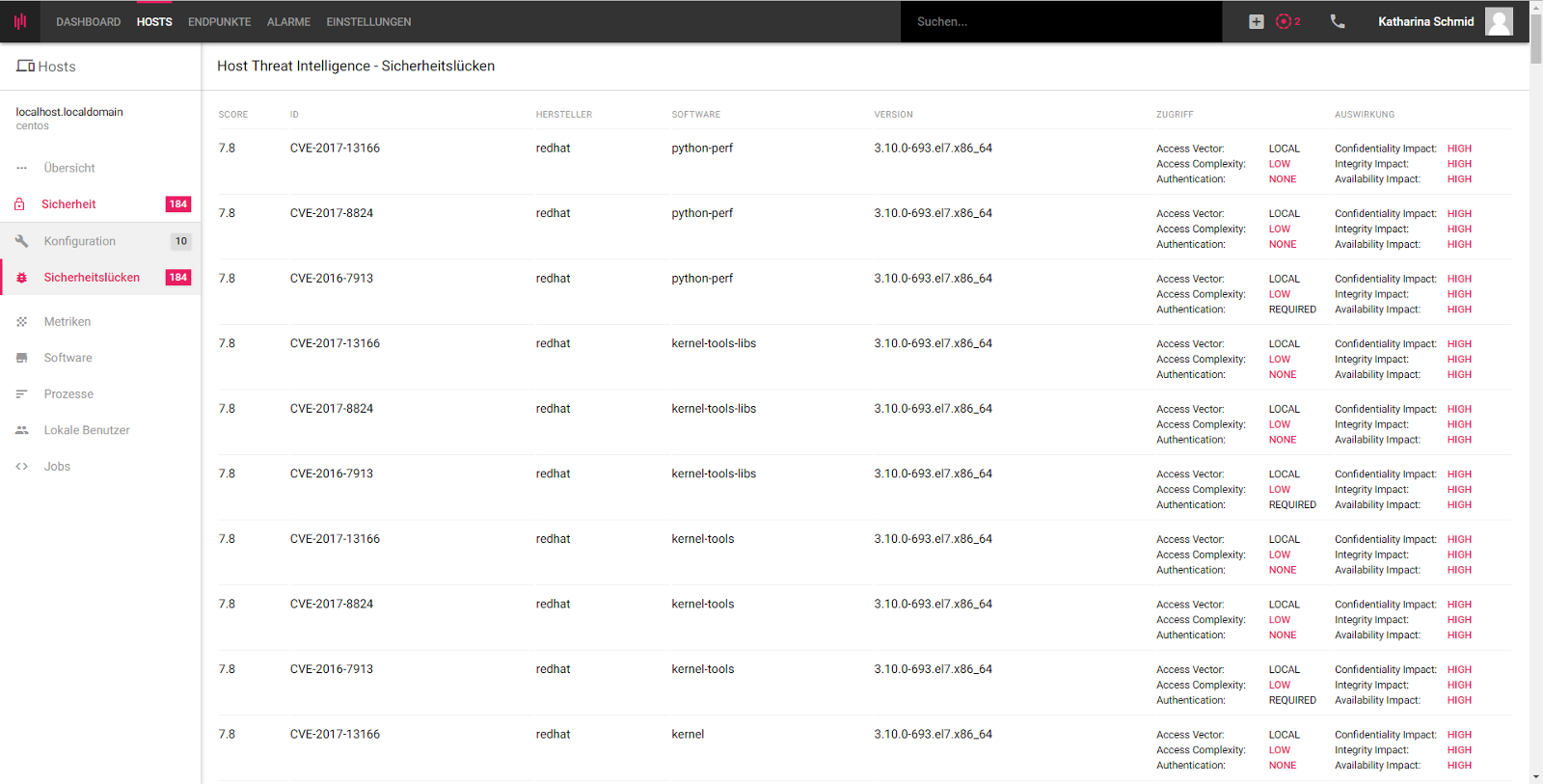 Powerful IT monitoring for more insights
Enginsight monitors your entire IT system live and permanently. Keep the focus on the important things.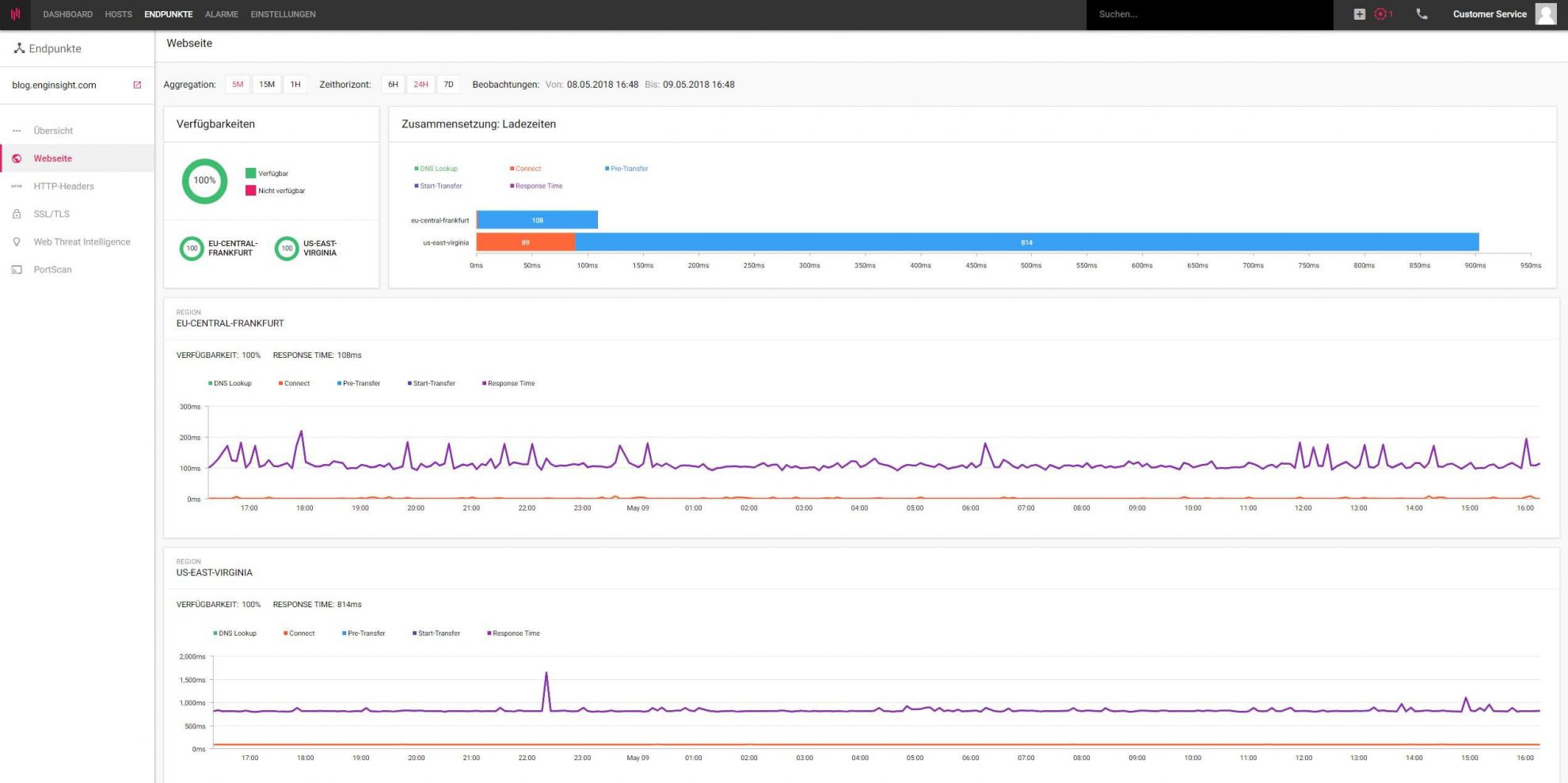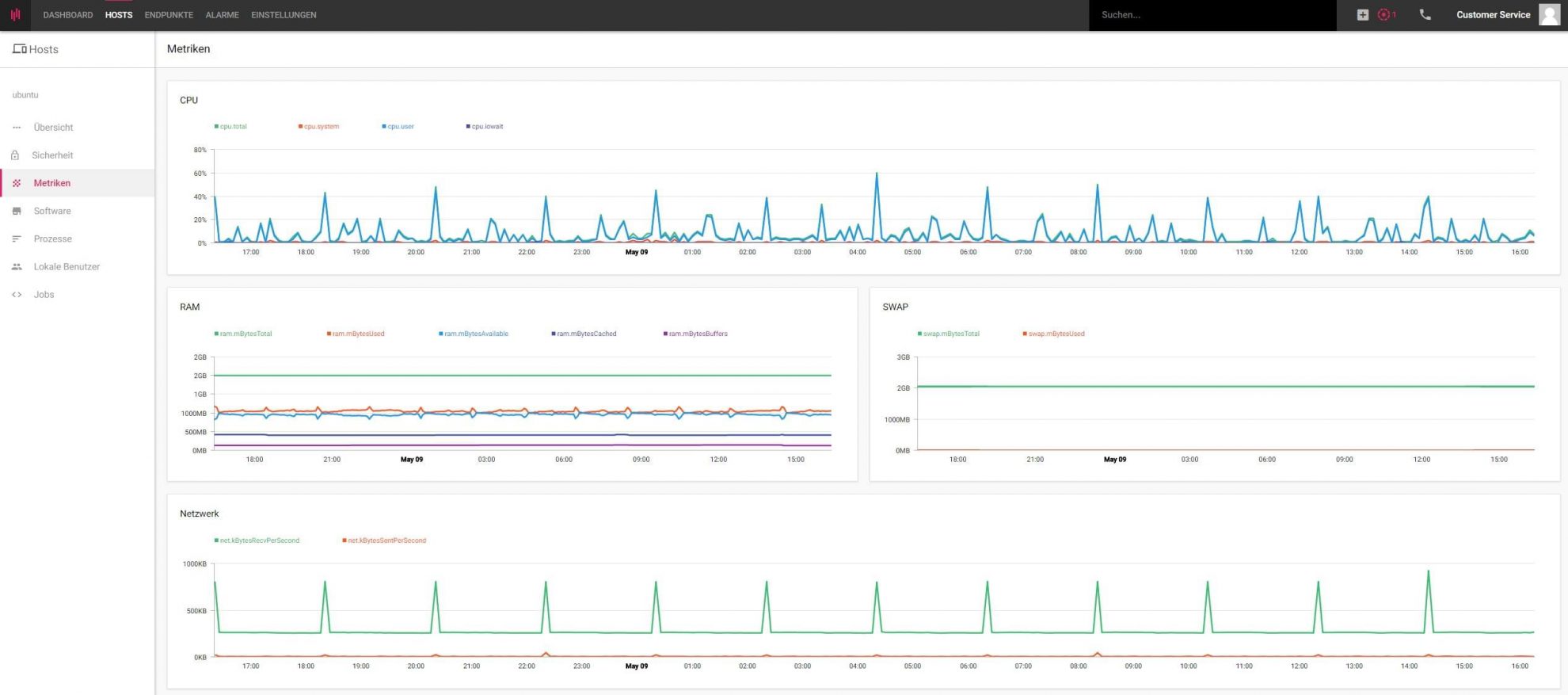 Host-Monitoring
Immediate detection of vulnerabilities in the operating system and running processes.
Application monitoring
Monitor your processes and applications in detail.
Website-Monitoring
Accessibility, data protection and security in view for a successful business!
Gain completely new insights into your IT systems and bring your infrastructure up to new standard!
Threat Manager
Recognize all entry possibilities to hack your system before an attack occurs.
Peacemaker
Close security vulnerabilities with one click in the easy-to-use Update Manager.
Workflows
Automate maintenance and recurring tasks.
Patch Management
Easily roll out critical system updates.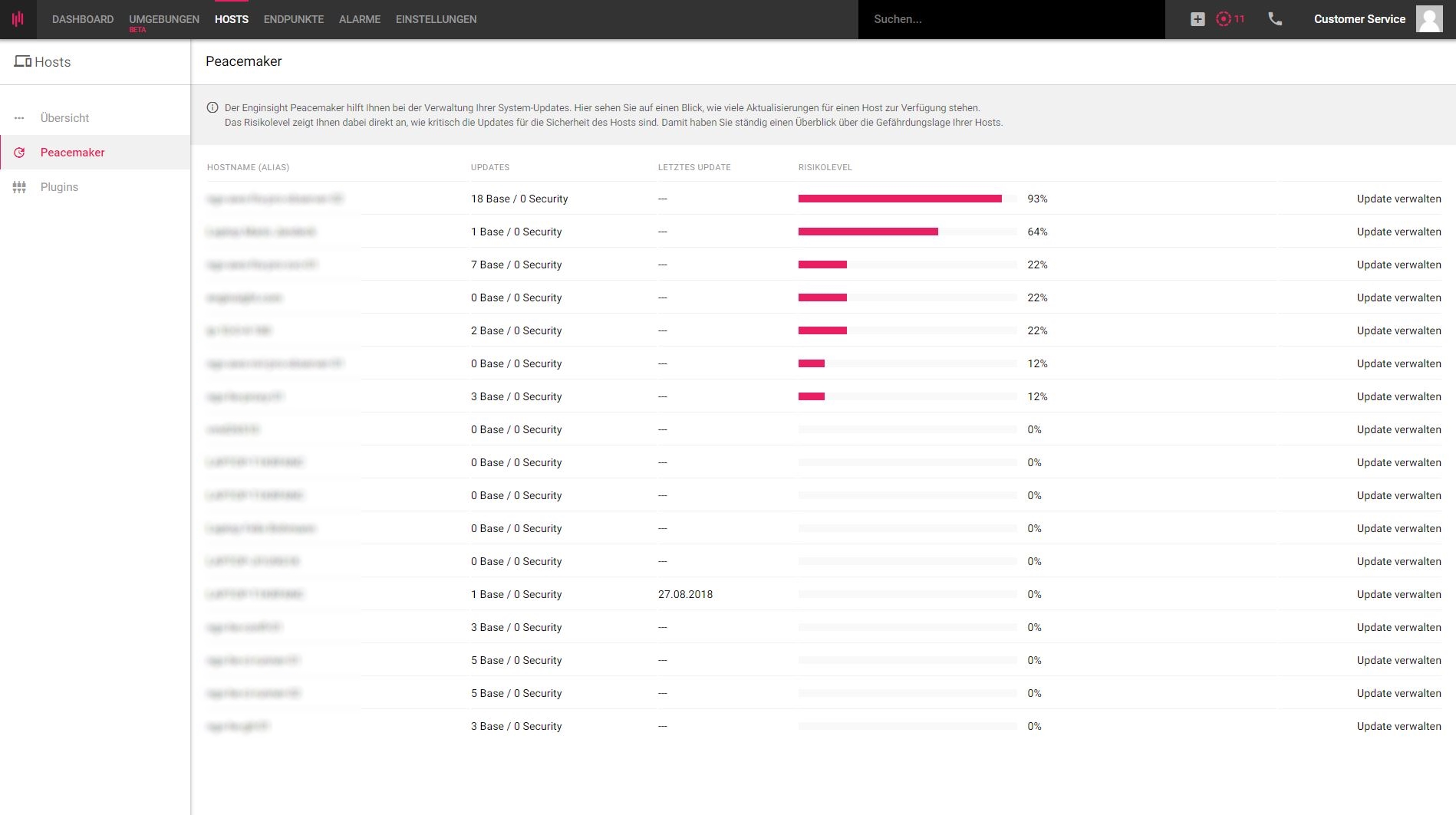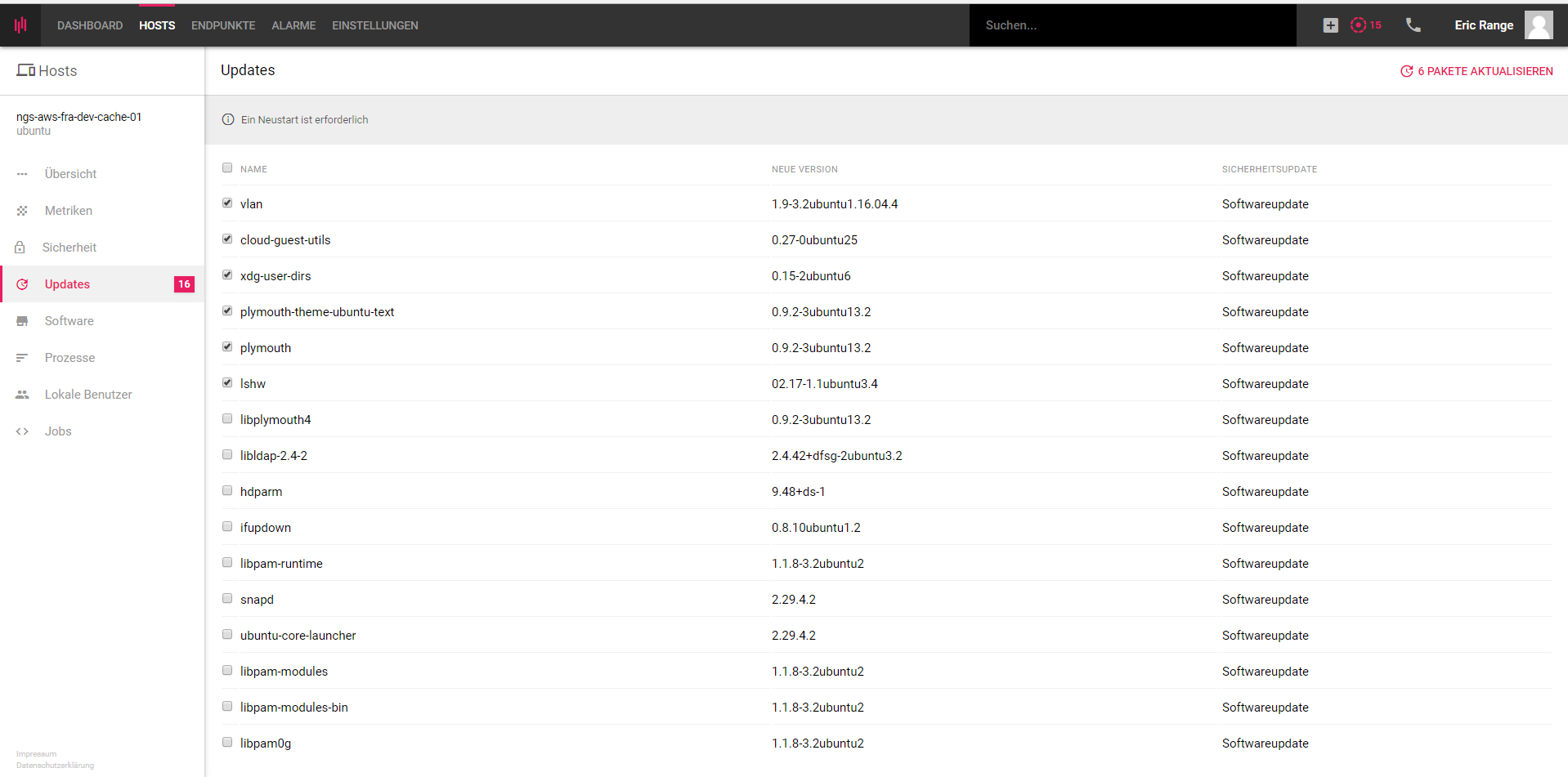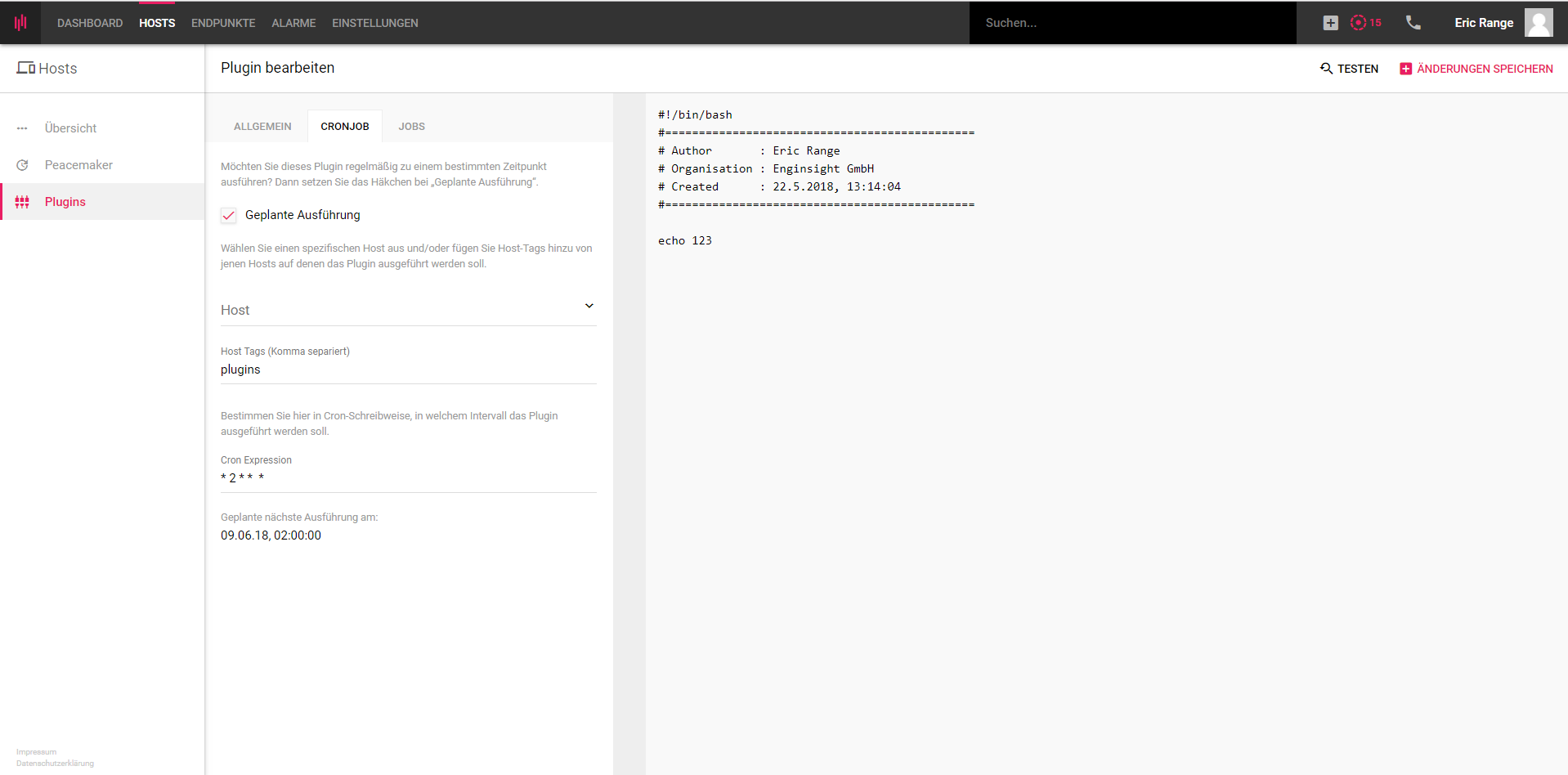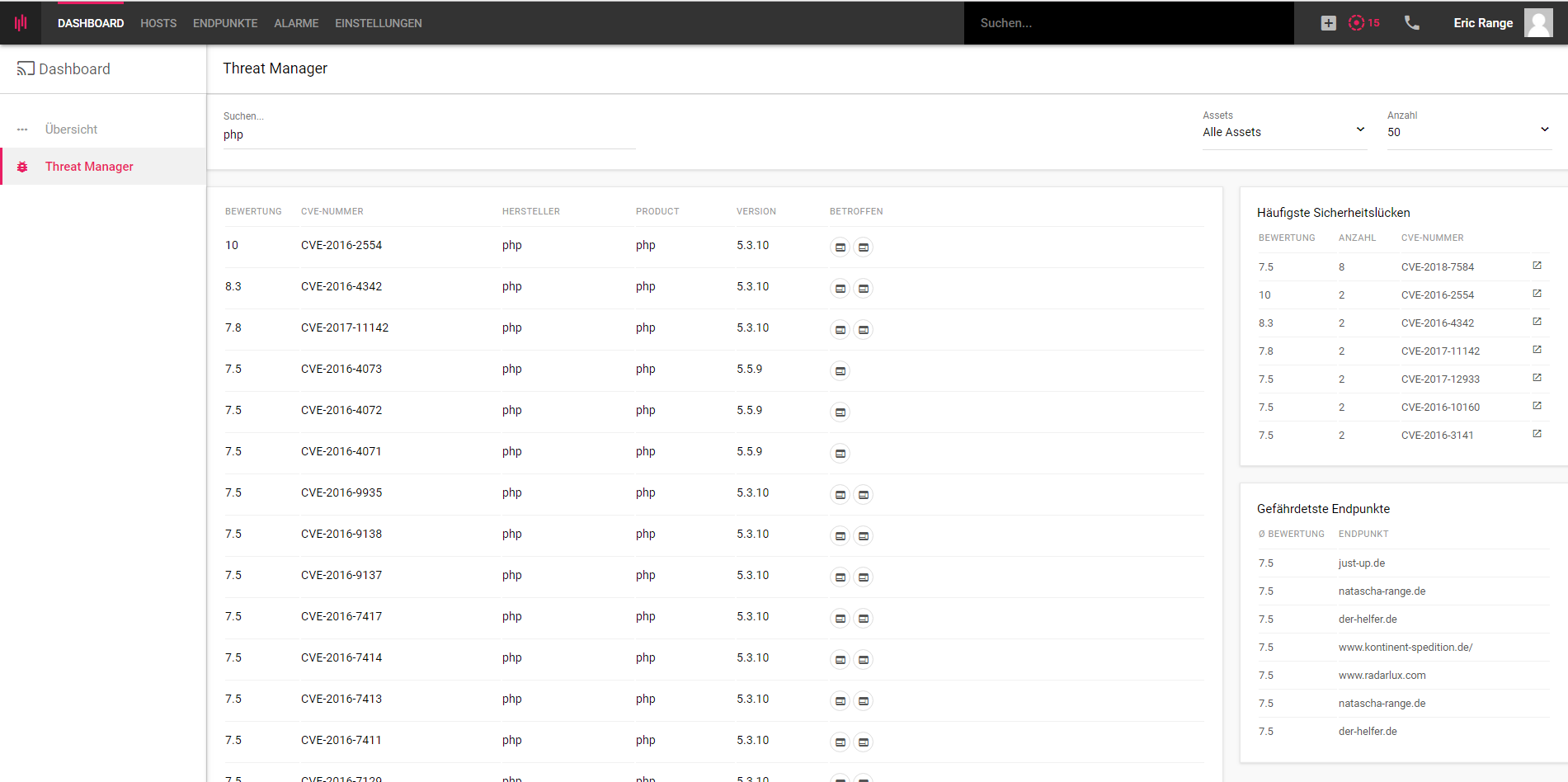 Enginsight Product Variations
Whether as a SaaS platform or in your own data center,
ENGINSIGHT is always the right solution for your company.

Enginsight SaaS
Manage your data conveniently via our Enginsight SaaS platform in a dedicated area. It's perfect for small and mid sized Companies.

Enginsight On-Premise
Full data control! Run your own Enginsight instance as an on-premise solution in your data center.

Enginsight OEM/Whitelabel
Integrate the functions of the Enginsight platform into existing solutions or create your own innovative products.