Cybersecurity
for Automotive
Safety is a high priority in the automotive industry, from production to the vehicle.
Enginsight puts you ahead in the race to best secure your IT infrastructures from cyberattacks.
As an automotive supplier aiming for TISAX®* certification, you will achieve at least maturity level 3 more easily, quickly and efficiently.
Gear up and go.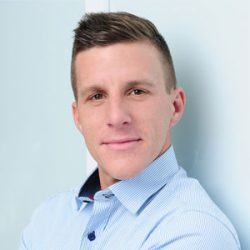 "Honestly, we finally know where we stand. Our pants are being pulled down. And that's exactly what we need. Because if we don't know where the security gaps are, we can't close them."
Sascha Utnehmer, IT Administrator at KNIPPING KUNSTSTOFFTECHNIK Gessmann GmbH
Information and IT security
in the automotive industry
Digitalization and networking in the automotive industry have drastically increased the importance of IT security. Hacker attacks on suppliers and car manufacturers lead to failures in production, in the supply chain, to reputational damage and even to the loss of corporate assets.
The players have a duty to protect their systems and processes against attacks. Compliance with current security standards is just one point. The goal must be being faster than the hackers in order to always remain at the cutting edge of technology and to identify and eliminate potential vulnerabilities at an early stage.
With Enginsight, the cybersecurity platform made in Germany, you protect your most valuable data and your patents / process know-how from unauthorized access from outside and inside.
Digital Processes & Production
Securing business processes
The supply chain in the automotive industry is long and complex. Therefore, you check protective measures and interfaces to your suppliers. With Enginsight, you automate the technical protection measures sustainably.
Challenges posed by industry standards
Security through IT standards
Many automotive manufacturers require certifications, e.g. according to TISAX®* for the majority of their suppliers. With Enginsight, you can quickly and easily meet the technical requirements and achieve the necessary level of maturity.
Innovation and data protection
The automotive industry is a strongly innovation-driven sector. The security of production and development data has a direct impact on the success of the company and is therefore a top priority.
TISAX®* certification standardizes information security requirements in the automotive industry. The process requirements are structured in such a way that the supply chains up to the automotive manufacturer are protected in the best possible way.
For the implementation of the technical requirements, Enginsight offers a comprehensive cybersecurity solution, starting with the inventory, through the assignment of rights in the IT infrastructure, to effective vulnerability management.
Learn how Enginsight can help you meet the technical requirements of VDA-ISA (TISAX®*) certification more easily, quickly and efficiently.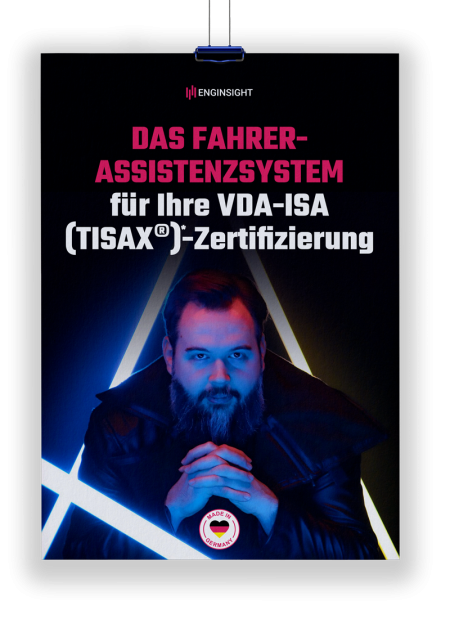 Take the load off your IT. With security.
Security Cockpit for your IT
A platform made in Germany
Complex processes, a multitude of systems, some of which are externally networked, make it difficult to maintain an overview. Nothing works manually here anymore. Automatic monitoring and inventory is essential.
Enginsight helps you analyze, detect and respond at all IT and security levels. You get real-time insights into the security status of your IT. In this way, you relieve your IT department, prevent cyber attacks and centrally control all security-relevant processes in your company.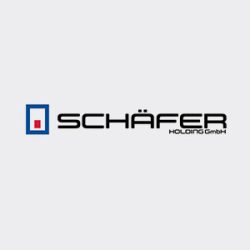 "Enginsight saved our TISAX certification."
Marcel Pasternak, Process Manager at Schäfer Holding GmbH KNIPPING KUNSTSTOFFTECHNIK Gessmann GmbH
Enginsight Guide:
The driver assistance system for your VDA-ISA certification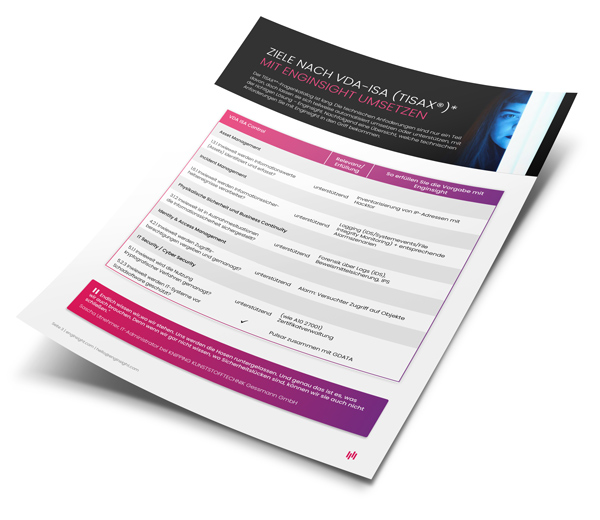 FAQ on IT security in the automotive industry
*TISAX® is a registered trademark of ENX Association. Enginsight GmbH and ENX Association do not have any business relationship regarding the solution described above. The mention of the trademark TISAX® does not imply any statement by the trademark owner regarding the suitability of the services advertised herein.
In the demo session, we will show you how easy it is to stay one curve ahead of the attackers:
by a driver assistance system for automotive IT. By the way, it also drives on its own and sounds the alert if something happens.
Hack your IT before others do!