IP monitoring and asset management
Automatically capture your IT devices and monitor them via ping, port and SNMP.
Creating a live inventory and classifying your assets supports your ISMS and simplifies your security compliance.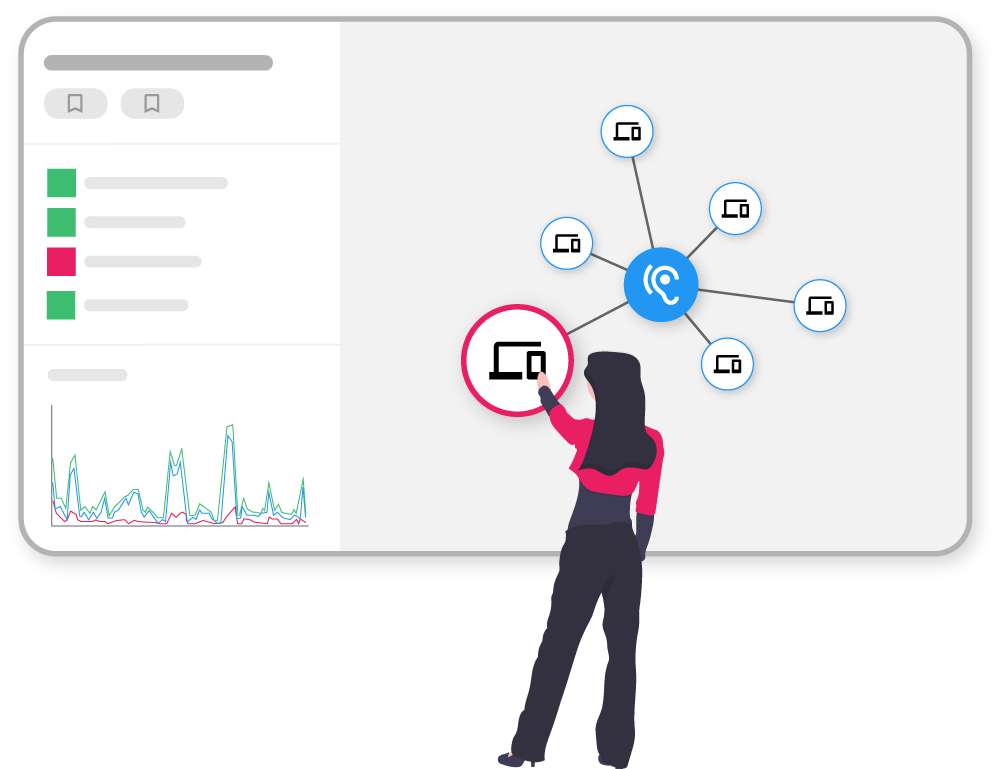 Get a watchdog in the office
Asset management, ping, port and SNMP monitoring is the basis for us, which is why Enginsight provides you with unlimited free monitoring.
Agentless and completely free, Enginsight lets you run a permanent asset inventory. Monitor all your IT peripherals via ping monitoring, port monitoring and SNMP monitoring This is supported by our software component "Watchdog", which starts working within your network in a few seconds and automatically captures all assets with the corresponding meta-information.
WHAT IS MORE IMPORTANT THAN MONITORING?
At Enginsight, monitoring and security always go hand in hand. Learn more about the security features of Enginsight.
Arrange a demo appointment today and we will show you how quickly you can get a grip on your company's IT security.
Within 30 minutes you'll learn how Enginsight can help you monitor all your IT, identify vulnerabilities and simulate hacker attacks. We show you how you too can increase the security status of your IT within the shortest possible time and what is really important in everyday life to relieve your IT staff and still be up-to-date.
FAQ - SHORT QUESTIONS, SHORT ANSWERS
Enginsight was developed according to the principle "Security by Design". The IT architecture behind Enginsight has been tested many times and offers you the highest security as SaaS and on-premises. Please feel free to contact us for exact details on the IT architecture of the platform.
You can use the platform for 14 days free of charge or arrange a direct demo appointment with us. Here you can get further information.
The entire platform is ready for use within minutes in both SaaS and on-premises versions. All analyses run automatically, so that you receive a well-founded security audit without configuration effort as well as constant live monitoring of your entire IT.
After the test phase, Enginsight can be used as a cloud solution for as little as 10 euros per year (Enginsight GO). All SaaS prices can be found here. For an on-premises calculation please contact our sales department. Here the prices are calculated individually according to your IT size.